Personal Insurance Services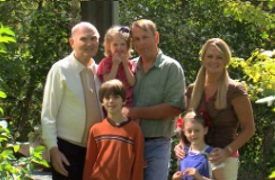 Our goal is to protect you and your family in California from ruinous financial consequences of unexpected events. If you need auto, home, umbrella or any other personal insurance coverage, we can tailor a package to fit your needs with highly competitive rates.
Our number one priority is to provide financial stability for your family in case an unexpected catastrophe occurs. Our personal insurance experts are here to answer any questions you may have and research the best policy for your needs. We serve our hometown of Huntington Park as well as surrounding areas in California, including South Gate and Bell.
Our independent status means we can shop around for the most competitive policies with a variety of insurers, meaning you get great coverage at the lowest possible price. We can help you understand every detail and give you the information you need to make a good decision for your family.
We strive to build long term relationships with our clients by providing advice and the best possible customer service if you have a claim. We won't just take your money and leave you hanging, and our extensive network of providers means competitive prices and premier coverage.
If you have a loss or claim, it pays to know you can trust your independent insurance provider to protect you and your family.